Arithmetic's otome mobile game Wicked Wolves has released a new voting event titled Beware of the Tipsy Wolves – A Night of Drinking and Chatting.
Collect Love Cocktails and exchange Love Cocktails for items and stories of your favourite wolves! Collect and exchange 70 Love Cocktails to obtain the full story (excluding After Story) of each Wicked Wolves Character.
You can obtain Love Cocktails by:
Login Daily
Accessing the voting event page twice a day
Reading 5 Main Story Chapters
Taking 5 Bridal Lessons
Receiving and gifting friends during Bridal Lessons
Buying Love Cocktails from the Support Shop (8000 gold)
Doing Sweet Look! to your friends in-game
Event Dates:
Dates: 8th January 2019, 11.00 am – 16th January 2019, 10.59 am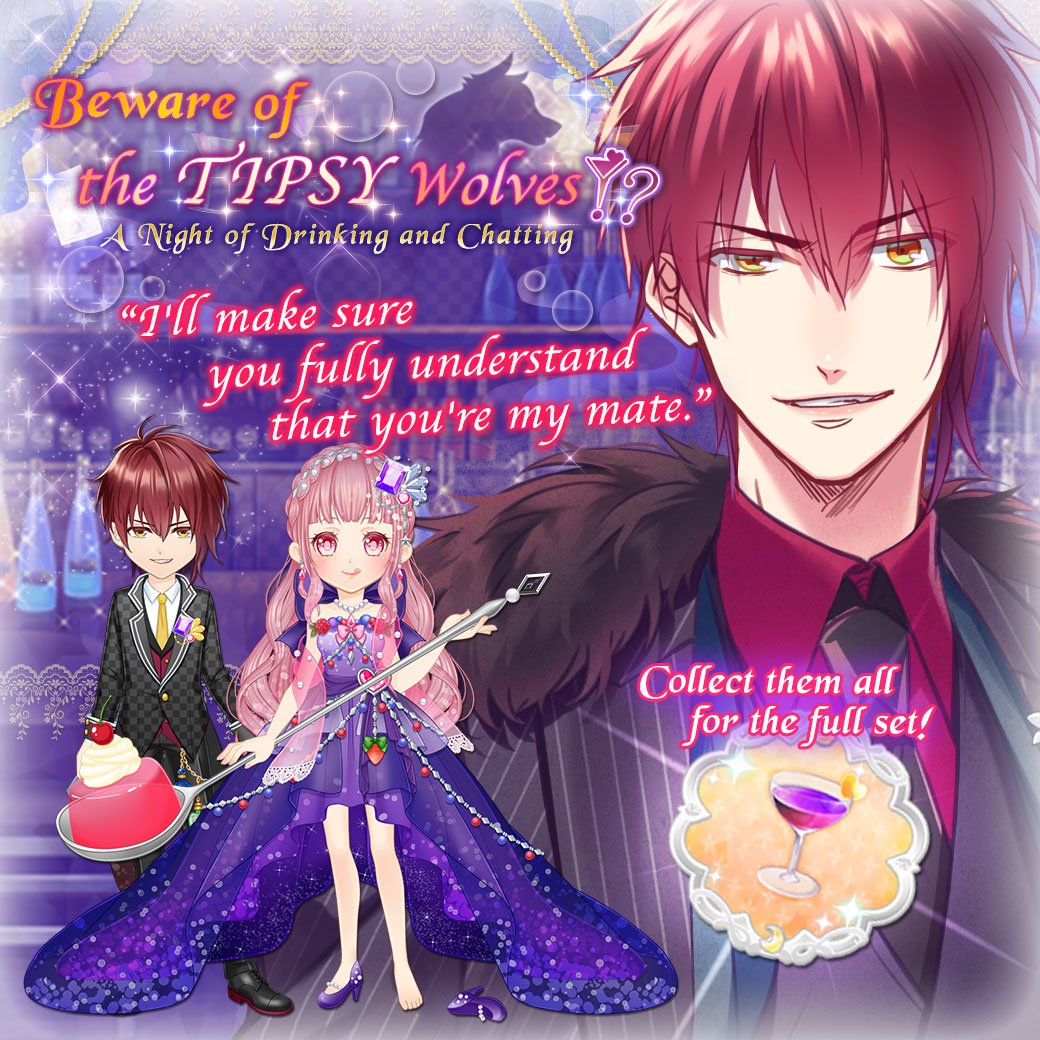 All images by Arithmetic Inc.