The first month of 2019 is coming to a close with so many new character routes, games arriving for the next few months to come. Can you keep up with it?
Ikemen Series by Cybird
Midnight Cinderella
Midnight Cinderella celebrates twin brothers Alyn and Leo's birthday with a side story sale, Birthday Date. Alyn and Leo's birthday falls on the 23rd January.
Ikemen Sengoku 
To celebrate Leyasu's Birthday, Ikemen Sengoku releases Leyasu's B-Day Fest Story Event and Leyasu's story sale in his point-of-view. The story event and story sale starts from 24 January 5 PM PST to 3 February 5PM PST.
Ikemen Revolution 
A new Attire Gacha, Neo-Gothic Tryst is now available. The gacha will be available from 24 January 6PM PST – 10 February 6PM PST.
Cheshire Cat Loki's has been announced as the latest character addition that players can soon play in Ikemen Revolution. Loki is voiced by Ayumu Murase.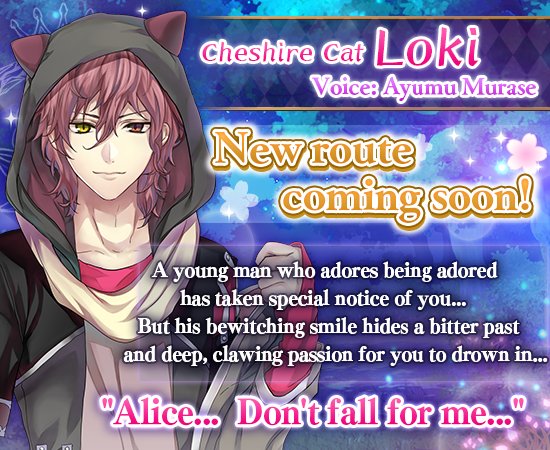 Voltage
Love365
Stories : Our Two Bedroom Story, Kissed by the Baddest Bidder, A Knight's Devotion, Diary of Step-Sister, My First Last Kiss, King of Paradise, Metro PD Close to You have new routes released.
Get ready to be seduced into a Masquerade Kiss in Love365. Kiss your favourite men in-game to obtain prizes before the story gets released in February!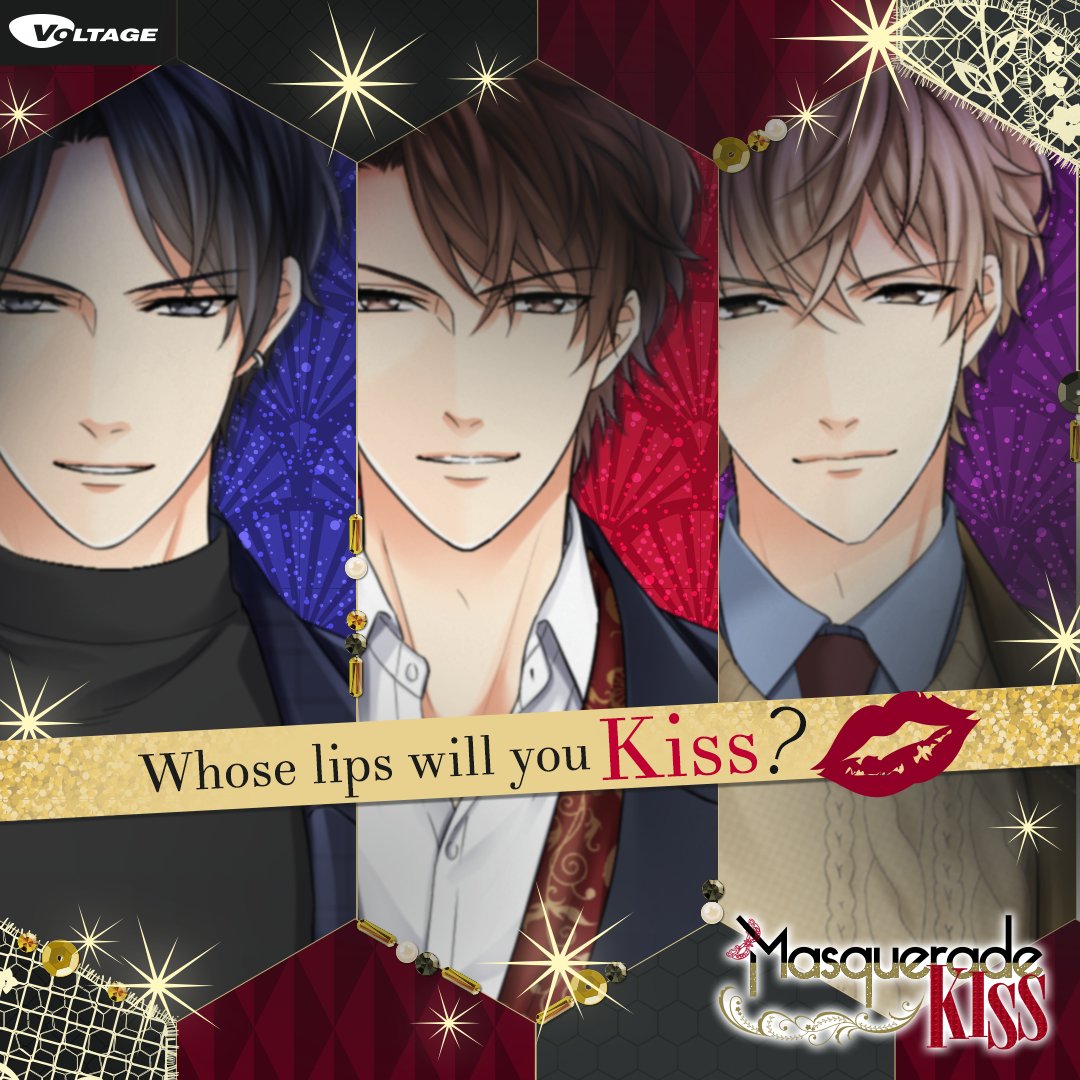 VOLFEST 2019
Get creative with your social media ideas and win a trip to Voltage Festival 2019 in Tokyo! More details here.
Shall We Date?
Shall We Date?: Guard Me, Sherlock! +
Experience the Honeymoon of your dreams! Guard Me, Sherlock event spin-off: Happy Belated Honeymoon is now back.
A new case (Mikah's) is also now available in-game.
Shall We Date? : Love Tangle +
Experience dreams with your dream guy in Love Tangle + latest event 'See You in Dreamland'.
Story Jar – Shall We Date?
Be captured by Pirates and swoon over them as Heine's Main Story in Pirates is now out! Francis Drake Ingram is slated to be coming next.
The world of death has never been so captivating in the world of THE NIFLHEIM  with characters J.J and new series Niflheim Academy being released.
Otomate's Wand of Fortune series is coming soon onto Story Jar. Julius Fortner is slated to be the first character available in mobile for Story Jar.
Shall We Date? : Wizardess Heart+
Randy's sequel is finally out in Wizardess Heart +
Shall we date? : Blood in Roses+
"Spin-off: Strange Situation" is now ongoing.
OKKO
Honey Magazine
Stories: Decoding Desire, Wanted Son-in-law, Royal Midnight Kiss, Arabian Nights Love Story have some chapters updated.
Arithmetic
Several Shades of Sadism
Collect new avatar clothing and stories with Ballroom Romance Gacha in Several Shades of Sadism! Dress yourself to prove yourself worthy in the Ballroom.
Get pranked in Several Shades of Sadism's latest event 'Big Brother Murayama!?' Collect scenarios and avatars in the event. The event is on from 22 January – 31 January  23:59 JST.
Seven Hotties, All My Husbands
Collection event 'What's He Hiding?' is now ongoing. Collect Cake Chests to obtain items and stories. The event is on from 24 January – 1 February 10:59AM JST.
Wicked Wolves
A new wolf jumps into the foray to capture our hearts and its no other than Gekka Kamitani! Gekka's route will be released on the 28 January 2019. Gekka Kamitani is voiced by Toshiyuki Toyonaga.
Helix Waltz
Can Balfey achieve his dreams in business and fly? Play and read through Steampunk-themed event, Age of Steam to find out! Age of Steam consist of story event Mechanical Style, Electrical Lamp costume quest and diamond consume event, The Registrar. The events start from 25 January 00:01 till 31 January 23:59 game time.
Move over Frankenstein, crows have swept their way into Material Eggs in Helix Waltz! Open Material Eggs for a chance to obtain all event costume parts for The Guiding Crows.